Configuring AT&T WIFI calling is a pretty straight forward and simple process but there is a caveat. AT&T WIFI uses IMAP and VPN ports which may be blocked to prevent outbound VPN or certain email sessions established from within the business or enterprise. If you are doing deep packet inspection, Untangle NG Firewall may also flag or categorize your AT&T WIFI VoIP traffic as IMAP (mail) traffic which could be marked as low-priority and impact your VoIP quality.
So, how can we properly allow AT&T WIFI calling out of our business or enterprise protected by Untangle NG Firewall 13.x while still maintaining proper outbound security controls around unauthorized VPN traffic? Easy! Mark the destination CIDR blocks with your TCP/UDP ports outbound as AT&T WIFI, bypass this combination in Bypass Rules (so this combination isn't inspected), and give them priority in your QoS settings.
The AT&T LAN configuration page (https://www.att.com/esupport/article.html#!/wireless/KM1114459) states that the following ports need outbound access:
UDP 500
UDP 4500
TCP 143
Additionally, access to the following FQDNs is required:
epdg.epc.att.net
sentitlement2.mobile.att.net
vvm.mobile.att.net
The IP/CIDR* blocks for these FQDNs are as follows:
(Same as 2 above): 166.128.0.0/9
*If you wanted to get granular, you can do an NSLOOKUP of the 3 FQDNs and only allow those IPs through but they may change. Depending on your level of risk you should either allow only those IPs or the entire CIDR block.
If you are using an Apple iPhone configured for WIFI calling, join the wireless network that is behind the Untangle NG Firewall that we just configured. Swipe "up" to disable cellular.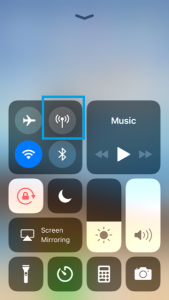 Once cellular is disabled your device will/should switch to AT&T WIFI. Test a call and ensure that the WIFI calling works and check for clarity. Don't forget to re-enable your cellular!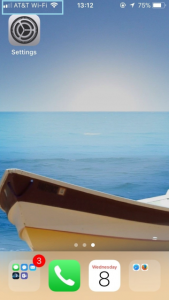 *NOTE: This architecture has not been security validated (peer reviewed) and has only been tested for functionality. If you validate the security aspects of this please let me know in the comments.