Recently, some friends of ours invited us to Virginia Tech to stay the weekend and watch VT baseball. Our friends stayed in our travel travel and we asked them for improvement ideas. One of their suggestions was to cover up the green LEDs in the bunk bed USB outlets because it was too bright at night.
Well, I went on the hunt and found the American Technology Components "AV1-5-UNLP" USB power outlet which was identical to the factory "AV1-5-UP" outlet except that the UNLP does not have an LED status indicator.
So, I ordered two units and swapped out the two outlets in the bunk beds. Literally the easiest "mod" I've completed on this travel trailer. Completed in under 5 minutes.
I removed the factory USB outlet.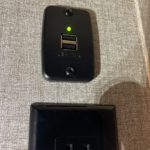 Used a voltage meter to test for correct voltage and polarity.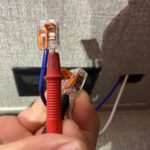 Installed the new unit using the exact same screw hole locations and cutout. No cutting necessary.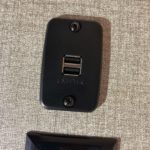 The top bunk was the same as the bottom bunk except the top bunk was the feeder for the bottom. This meant that there was one extra wire for positive and negative.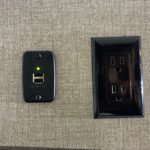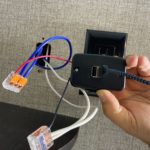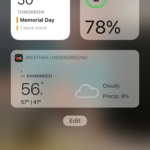 Just like the bottom bunk, I used the same cutout and screw holes. No cutting required.