Don't let deprecated hardware stop you from having fun with the latest version of ESXi 6.5! I love running ESXi on my Elitebook 2540P: Keyboard, Video, Mouse, and UPS all built into one portable server. 😉
Taking some pointers from this thread: https://communities.vmware.com/message/2650848
Download ESXi customizer Powershell from here:

https://www.v-front.de/p/esxi-customizer-ps.html

Download HPE Custom Image for VMware ESXi 6.5 Offline Bundle (this is a .zip file):

https://my.vmware.com/group/vmware/details?downloadGroup=OEM-ESXI65-HPE&productId=614#

Active subscription required or leave a comment below and I'll help you out.

Download IGB 4.2.1 package here:

https://download3.vmware.com/software/SCATEST/Intel_13/igb-4.2.16.8-1242301.zip

Open the HPE .zip file and navigate: "

vib20

" folder –> remove "

ne1000

" folder (delete it).
Put your HPE.zip, IGB.zip, and Powershell script in the same directory and run this command in Powershell:

.\ESXi-Customizer-PS-v2.5-Offline.ps1 -izip .\VMware-ESXi-6.5.0-HPE.zip -remove ne1000 -pkgDir .\

Or specify the full path to the files in lieu of ".\"

Use RUFUS or similar program to "burn" the ISO to a flash drive and install ESXi 6.5 on your unsupported hardware.
ESXi should install correctly and, once at the console GUI, you should see "

No compatible network adapters found

" or something along that line. Press "

F2

", go to "

Troubleshooting Options

",

enable ESXi shell

.
Press "

ALT+F1

" (literally ALT F1) and type: esxcli system module set --enabled=false --module=ne1000

Press enter

Reboot and voila!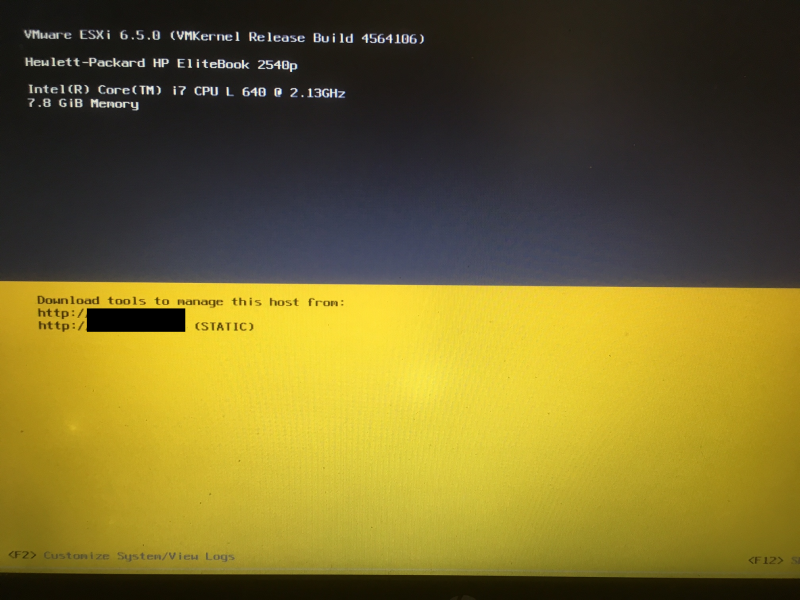 Important: If you are using vCenter Update Manager, don't forget to remove the "ne1000" VIB from your host update!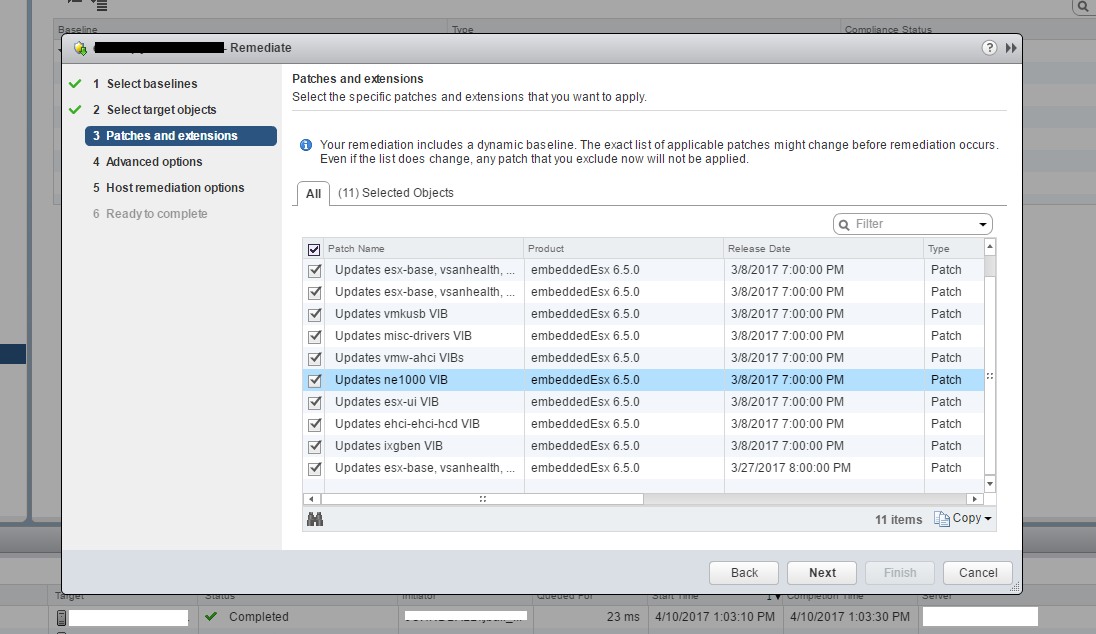 P.S: Feel free to have my customized HPE ISO for ESXi 6.5 on Elitebook 2540P laptop if you think it'll work for you. If the link breaks message me below.
https://www.dropbox.com/s/z6kse8h2cpwpkfu/HPE-ESXi-6.5.0-OS-Release-650.9.6.0.28-customized.iso?dl=0