As we prepared our travel trailer for multiple summer trips, one of the topics that came up was "moochdocking" with family and friends. While we have two 50 drops at our house for the travel trailer, chances are we will be staying with family and friends that only have 15 amp circuits.
I did a good bit of research and came across the Micro Air Easy Start, model number ASY-364-X20-IP for our Dometic Brisk II B59516 air conditioner. I installed the Easy Start in about 3 hours and couldn't be happier with the results. I am able to run the air conditioner on a 15 amp circuit with no issues… whatsoever.
If you can read a wiring diagram and adapt to a few minor changes on-the-fly, then you should have no problems installing the Easy Start on the Dometic A/C as a DIY job.
If you have the same model air conditioner as us, the unit fits perfectly in the gap opposite of the compressor.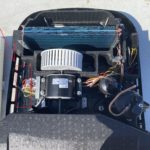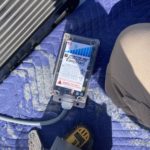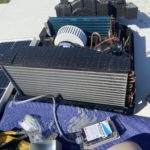 Check out the Easy Start here: https://www.microair.net/collections/easystart-soft-starters/products/easystart-364-3-ton-single-phase-soft-starter-for-air-conditioners?variant=30176048267